If you are one of the many individuals affected by allergies or asthma, you know too well how allergy or asthma symptoms can turn an enjoyable day into a day of "just getting by." Perhaps activities are modified to avoid shortness of breath. Conversation is made difficult by nasal congestion and runny nose. Small chores become big ones when plagued by sinus headaches. Sleep is disrupted by cough or itch. Skin is kept covered in the summer due to eczema. Imagine life without these symptoms!
Because these symptoms may be chronic, patients become accustomed to adjustments in their lifestyle, either forgetting what a good day feels like or believing symptoms are just meant to be tolerated. On the contrary, there are many effective treatments for allergy and asthma sufferers. Treatments currently in use are both very effective and well-tolerated by many. They include medications, immunotherapy, identification of triggers, avoidance measures, and skin care.
An allergist is a pediatrician or internist with two to three years of additional training to manage allergies, asthma, and immunodeficiencies. Patients of all ages are seen. Typical conditions and their symptoms include:
Allergic Rhinitis – nasal congestion, sneezing, nasal itching, runny nose, post-nasal drip
Asthma – cough, chest tightness, difficulty with exertion, wheeze
Anaphylaxis – flushing, hives, itching, swelling, low blood pressure, upset stomach, or difficulty breathing
Angioedema – swelling (location may vary)
Food Allergy – includes a broad range of symptoms from itching and swelling of the lips/tongue to vomiting, diarrhea, hives, throat swelling, and anaphylaxis
Drug Allergy – symptoms range from rash to anaphylaxis
Insect Venom Allergy – can result in anaphylaxis
Hives – itchy, raised bumps on the skin, usually white and surrounded by a bright pink flare
Eczema (atopic dermatitis) – itchy rash may be caused by food allergy in children
Contact Dermatitis (skin allergy) – itching or rash
Allergic Conjunctivitis (eye allergy) – swelling, watering, itching, redness of the eyes
Eosinophilic Esophagitis – trouble swallowing when eating, heartburn, stomach upset
Chronic cough – excessive and frequent coughing
Frequent respiratory infections – may involve the upper or lower airway
Chronic Sinusitis – sinus pressure, headaches, throat drainage
Immunodeficiency – frequent infections or severe infections, often respiratory infections
---
Frequent infections can be an indicator of a more severe problem called immunodeficiency. Immunodeficiency happens when your body lacks the ability to produce adequate antibodies, which attach to germs and destroy them.
Signs that a patient may have an immunodeficiency disorder include:
-More than four courses of antibiotics per year in children, or more than two per year in adults
-More than four new ear infections in one year after four years of age
-Pneumonia twice over any time period
-More than three episodes of bacterial sinusitis in one year, or chronic sinusitis
-Need for a preventive antibiotic(s) to decrease the number of infections
-Common infections become unusually severe
Patients with the above conditions should consult an allergist/immunologist to determine if immunodeficiency is contributing to their infections.
Seeing an allergist is especially important if:
-You sometimes struggle to catch your breath or feel chest tightness
-Your allergies are causing sinus infections or chronic symptoms
-Antihistamines and over-the-counter medications do not control your symptoms or cause side effects
-You wheeze or cough, especially at night or after exercise
-You continue to have asthma symptoms despite treatment with asthma medication
-Your symptoms interfere with your day-to-day activities
There is no need to suffer any longer. Your allergist can work with patients to uncover the source of the particular symptoms one has and can tailor an effective treatment plan accordingly. Special emphasis should be placed on patient education so that questions about the root-cause of symptoms can be addressed. Our goal is to arm each patient with the information they need to gain control over their symptoms and live each day to the fullest.
Written by Dana Dalbak, PA-C.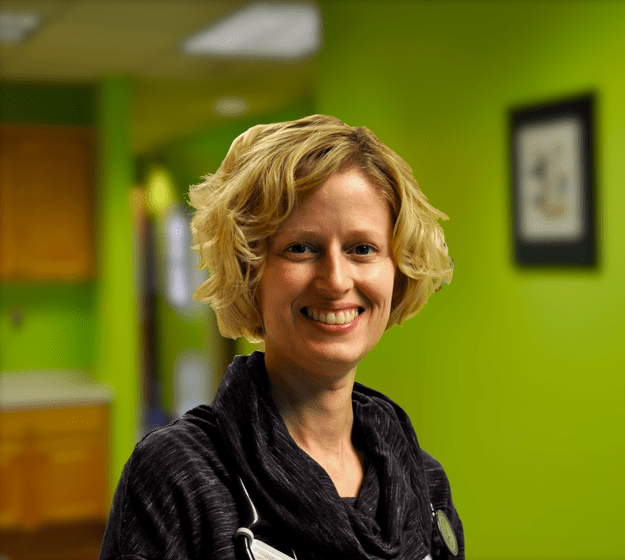 Dana Dalbak, PA-C
Dana Dalbak, PA-C, is a certified Physician Assistant, graduating with a Master's Degree from Central Michigan University. After placing in the tenth percentile on the National Physician Assistant Certification Exam, she traveled to Gambia, West Africa to complete the rest of her training. Upon practicing family medicine for five years in an underserved part of Michigan, where she has worked with Dr. Siri in Allergy and Asthma specialty care since 2007. She has been a wonderful part of the MASA family since its establishment in 2013.
View Dana's full biography here.
Contact us at 309-452-0995 (Normal office) or 217-717-4404 (Springfield office) to schedule an appointment at one of our clinics today.