Midwest Allergy, Sinus, Asthma + Respiratory
Allergists located in Normal, IL & Springfield, IL
Kelly H, 53 F (Aug 8, 22)
My experience with Mr. Wolf – Every visit I can expect excellent medical advice. Every visit I can expect to be listened to; and treated with the best possible remedies available. Sometimes Mr. Wolf will help me solve medical problems with common sense solutions. I'm happy and grateful for MASA.
Paul H (Oct 31, 22)
The expertise and care of MASA keeps us coming back. We're grateful we're able to focus thoughtfully on ways to manage and, hopefully, eliminate our child's allergies.
Amy Cora W (Feb 7, 20)
Everyone who worked with me was awesome. From the young ladies who did my initial intake/test, allergy testing and blood work (sorry I don't remember your names) to Dana who spent so much time talking with me and going over my medical history. Everyone was kind, friendly compassionate, and professional. I truly believe with this group, I will finally get some answers to my health issues.
Alicia W (Aug 17, 22)
We are so thankful to have such competent providers in our area! We currently travel out of town for multiple pediatric providers – the fact that we can conveniently schedule allergist appointments locally for our children is a huge benefit to our family. Our kids love coming to this office because they aren't just a number, they're remembered by name and treated like the individuals they are. Staff remembered our daughter wearing Batman crocs as a toddler – and now little bro is wearing them and comments like that feel like family. We trust the care we receive and have had left field situations diagnosed and treated almost immediately. We recommend your office to anyone in need of an allergist, no need to look further.
John S (Aug 4, 19)
We were out of state on vacation Sat am had sinus infection called after hrs # got immediate response sent script to walgreens in cody wy had script within 2 hours. Thank you.
Jennifer B, pediatric food allergies, oit (Oct 24, 22)
Dr. Siri is probably the most knowledgeable and caring physician we have ever consulted with. She provided us information and guidance about OIT options and she took her time explaining the risks and benefits. Her bedside manner is warm, caring, and professional. She is extremely intelligent and up to date on current treatment options. Speaking with her about my daughter is one of the best decisions I have ever made related to my daughters food allergies. She is an amazing doctor and I recommend her to anyone who lives with allergies. Thank you Dr. Siri!!!!!
Dennis W (Oct 27, 22)
You ask if I have a negative review to contact you.  I am sorry, that I can't do because I was extremely happy with my last appointment with Dr. Crabtree. The nursing staff was very pleasant and efficient. Dr Crabtree was very thorough, attentive, and pleasant. I am very pleased and happy to have switched my pulmonary care to Dr. Crabtree and his staff. I will also try to place this review on the other links you have provided if I can manage getting through their processes.
Thank you, Dennis R. W.
Nancy M, 56 F, allergy, sinus, asthma, pulmonary (Oct 18, 22)
I have had excellent care at MASA! My provider's fantastic!! He's very knowledgeable and takes time to explain things out. He encourages asking questions, and is willing to spend to explain something that I might not understand. He's GREAT!!! The nurses are not only professional, but friendly and helps you relax. They're highly recommended!
About Midwest Allergy Sinus Asthma + Respiratory
Welcome to Midwest Allergy Sinus Asthma + Respiratory, an allergist office with locations in Normal and Springfield, Illinois. The practice's goal is to provide you with exceptional care through the use of up-to-date technology and advanced medical knowledge.
Midwest Allergy Sinus Asthma also believes in fair, compassionate, personalized, and respectful health care for people of all ages, gender expressions, and walks of life. To them, nothing matters more than the health of the community.
For your convenience, the practice offers easy appointment scheduling, with flexible and accessible time slots.
The practice offers services such as environmental and food allergy testing, allergy action plans, asthma care, sinusitis treatment, immunology, treatment for hives and contact dermatitis, and more.
For your asthma, sinus, and allergy concerns, there's no better place to go than Midwest Allergy Sinus Asthma. To book an appointment or to learn more, call or use the convenient online booking tool today. The practice can't wait to begin problem-solving with you.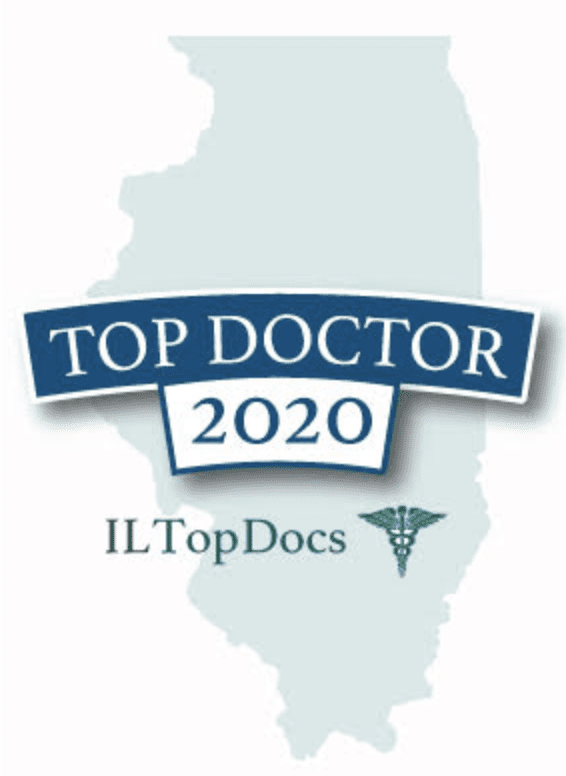 Midwest Allergy Sinus Asthma
Food Allergy Center for Treatment
Having a food allergy means that the body has produced an unnatural overreaction in the immune system to a food protein. The allergic response is a very brisk one, and the body can react to even minute quantities of an offending food.
Accepted Insurance
We accept most insurance plans. Please contact us if you have any questions or if your insurance plan is not listed.

Research Studies Available
Summer 2023 List Published
Asthma, COPD, Food Allergies, Eczema/Atopic Dermatitis,
and more.
Find out if you are qualified to participate in a research study.
The first patient in the VITESSE clinical trial was screened in Normal, Illinois, by the research team led by Principal Investigator Dr. Dareen Siri MD FAAAAI, FACAAI. Dr. Siri is among the Principle Investigators leading clinical trials across United States, Canada,...
read more
Choose your preferred location