Dareen Siri, MD FAAAAI FACAAI
Midwest Allergy Sinus Asthma, SC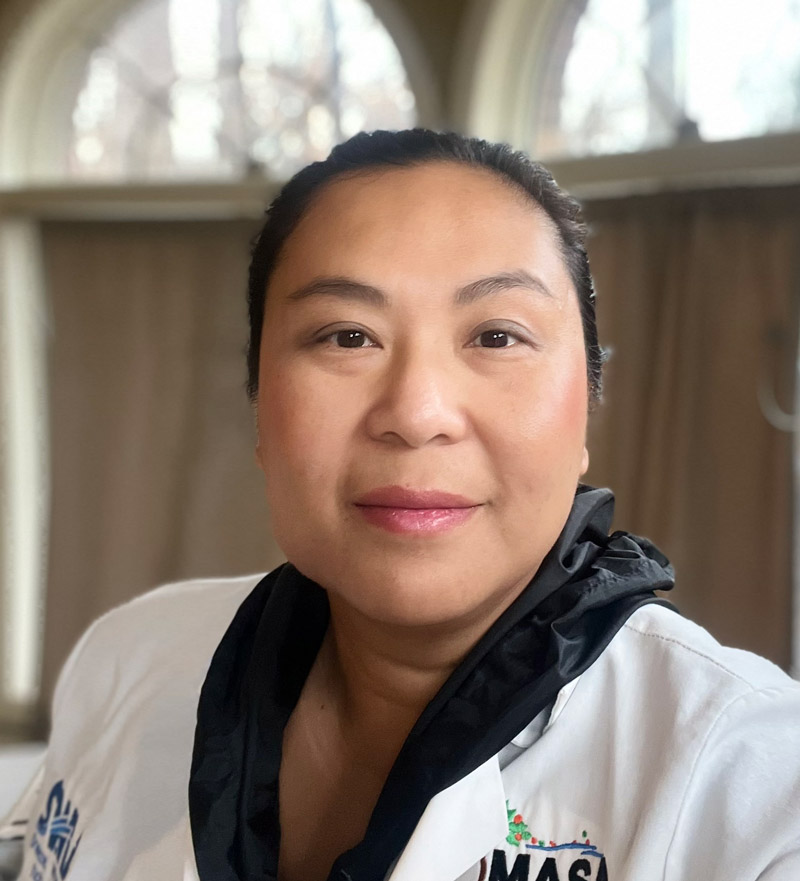 Dareen D. Siri, M.D., FAAAAI, FACAAI
Pediatric and Adult Allergy Asthma & Immunology
Internal Medicine
Medical School
University of California School of Medicine, La Jolla, CA
Residency
Internal Medicine, Brown University-Rhode Island & Miriam Hospitals, Providence, RI
Fellowship
Allergy & Immunology, University of South Florida-All Childrens Hospital, St. Petersburg, FL
Certification
Diplomate, American Board of Allergy & Immunology
Diplomate, American Board of Internal Medicine
Fellow, American Academy of Allergy Asthma & Immunology
Fellow, American College of Allergy Asthma & Immunology
Dareen D. Siri, MD, FAAAAI, FACAAI, serves Midwest Allergy Sinus Asthma, SC, with locations in Normal and Springfield, Illinois, as an accomplished and empathetic allergist. She's passionate about both helping patients manage food allergies and also spreading awareness about food allergies and anaphylaxis.
Dr. Siri received her medical degree from the University of California San Diego School of Medicine in La Jolla. After earning her medical degree, Dr. Siri moved to Providence, Rhode Island, to complete her internship and residency in general internal medicine at Brown University.
She then moved to Florida, where she earned an advanced subspecialty fellowship in allergy-immunology from the University of South Florida in Tampa and John Hopkins All Children's Hospital in St. Petersburg, Florida.
Dr. Siri boasts a number of certifications. She's a fellow of the American College of Allergy, Asthma & Immunology (ACAAI), and a diplomate of both the American Board of Allergy and Immunology and the American Board of Internal Medicine.
In addition, in 2012, she was profiled by the Springfield Business Journal's "Notable 40 Under 40." Dr. Siri was also awarded the ACAAI Clemens von Pirquet Award for her innate-immunity research.
From 2005 to 2013, Dr. Siri served as department chair at the Springfield Clinic. She now serves as president of the Sangamon County Medical Society, a nonprofit medical organization in Springfield.
Dr. Siri cares deeply for the Springfield community. She's an anaphylaxis community educator, associated with ACAAI and the Allergy and Asthma Network Mothers of Asthmatics.
Her other community work includes her roles in making epinephrine accessible to allergic students in 186 area schools, organizing the Springfield Allergy and Anaphylaxis support group, and putting together the city's first Food Allergy Research Education (FARE) walk for awareness.
When she's not working, Dr. Siri loves spending time with her family. Born in Laos, she retains strong ties to her native culture and loves cooking and eating savory Thai, Vietnamese, and Laotian food.