Throughout the year, there have been a number of groundbreaking advancements in the world medicine. Of course allergies, asthma, and immunology have been the center of a great deal of conversation, especially here at MASA.
Below is a statement issued by Dr. Siri reflecting on the life of an allergist/immunologist and welcoming the new President of the Illinois Society of Allergy, Asthma, and Immunology.
"These are exciting times for Allergists and Immunologists (A/I). Our specialty continues to evolve as A/I doctors become super-specialists in this era of precision medicine. I have affectionately dubbed A/I as doctors who treat "sneezes, wheezes and weird diseases." (It's no surprise that I run a clinical research company named Sneeze, Wheeze, and Itch). Some of my colleagues have bemoaned an identity crisis in our specialty, given that we A/I physicians who treat defects of the immune system do not have ownership of a discrete organ in the human body and could be marginalized in the practice of medicine. I counter that concern with the statement that A/I doctors are challenged to do what we do best, and that is to treat the whole person. We look at the bigger picture, evaluating both the patient and her/his environment. We are advocates, persistently counseling, making action plans, and coming up with solutions for our patients. We are detectives, searching for the underlying problem, not just blindly treating symptoms.
Since we treat not just a single organ, but are trained and capable of treating an entire system–the immune system, the A/I physician can treat an extensive range of diseases. We are trained and capable of treating the breadth of immune problems, from deficiencies (Primary Immunodeficiency), to deviations in function (Allergic Disease, Asthma, and Hypersensitivity), to unchecked overactivity (Autoimmune and Autoinflammatory Disease), to a muddled combination (Hereditary Angioedema). As straightforward treatments for seasonal and allergic rhinitis are now easily acquired over-the-counter, A/I physicians are looked to by patients and the public to treat the "weird disease" that reflect immune systems that have gone awry. Allergists and Immunologists are positioned not only to be the experts in our domain, but also to be indispensable as advisors, commentators, and consultants, in so many areas both now and well into the future.
In response to changes in patient needs, the ISAAI officers and I have delivered diverse educational offerings this past year to address both common and esoteric medical topics alike, including food allergies, allergic skin disease, eosinophilic disease, mast cell disorders, and immunodeficiency, to name a few. Our CME meetings have been rich with educational experiences that give our physician members opportunities to solidify their understanding and address practice gaps. Here is a brief recap of selected didactics:
– As A/I doctors who are masters of managing food allergies, through testing, office-based oral food challenges, and immunotherapy, we were privileged with lectures covering an overview of new food allergy treatments, as well as a deep dive into food immunotherapy.
– Allergic skin disease was a recurring theme as we practiced our chemical patch testing skills and reinforced our knowledge in the expert management of contact dermatitis, atopic dermatitis, and urticaria.
– As authorities in both allergic and non-allergic asthma, we reviewed bronchial thermoplasty, biological therapies, and high-level strategies to treat the recalcitrant asthmatic.
– Headways in the understanding and treatment of immunological disease, such as Common Variable Immunodeficiency and TRAPS, were also examined.
The past decade has seen some major improvements and innovations in many areas of allergic and immunological treatments. The year 2018 marks the 15th year since the approval for the first biological drug, omalizumab — approved in 2003 for the treatment of moderate to severe asthma — that is salient to the practicing allergist's toolkit. Our community has subsequently seen the approval of mepolizumab, reslizumab, benralizumab, dupilumab, canakinumab, lanadelumab, with more in tow, allowing us the ability to improve our patients' lives in ways not previously achievable.  Patient-centered factors has also been a major focus of drug development, with better access, availability, less frequency and better distribution of medicines with breakthroughs in subcutaneous infusions, self-actuated and dry-powdered inhalers, auto-injectors, sublingual, transdermal, and soon epicutaneous delivery routes.
Advancements in technology and medicine, in nearly every specialty, are ever more focused on targeting and disrupting immune processes. Our view towards our patients' diseases is shifting, from "one-size-fits" all to personalized medicine and endotype-driven therapies. There has been an explosion in new diagnostics and new medicines. Health policy and health care laws are also rapidly changing, affecting healthcare organizations, insurances, pharmacies, and of course, us physicians. To keep up with this pace, it is more important than ever to band together, share information, learn new practice management skills, and continue lifelong learning. ISAAI, as a society fueled by individual doctors, is dedicated to offering value by informing our members of local, statewide and national changes. We have more affiliate scientific members who help us with the dialogue in our treatment approach. We continue to have avidly interested exhibitors who support our educational cause. Our new website will be streamlined and offer accessibility and functionality to our members and affiliates. Perhaps we may be more inclusive and attract new members locally and statewide as we plan for the future, by having additional educational offerings at various times, venues, locations, and designed to complement our knowledge by creating learning modules for our support staff.
In closing, it has been a great year and I thank you for the opportunity to serve the ISAAI. I congratulate Dr. Jeff Kulik, a private practitioner like myself, who hails from Elmhurst Illinois, and welcome him as the incoming President of our society. Jeff is kind, fair, and will do an outstanding job in the coming year.
"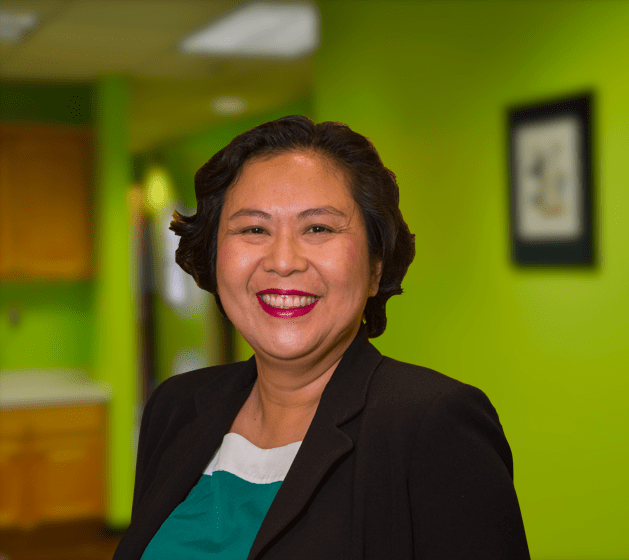 Dareen Siri, MD
Dr. Dareen D. Siri is a specialist in Pediatric and Adult Allergy, Asthma, & Immunology. After attending the University of California School of Medicine, she finished her residency at Brown University – Rhode Island & Miriam Hospitals and had a fellowship with the University of South Florida – All Children's Hospital in Allergy & Immunology. She received an ACAAI Clemens von Pirquet award for her research in innate immunity and was profiled in 2012 by the Springfield Business Journal's notable 40 under 40. She has an extensive background in Internal Medicine and founded MASA in 2013.
Read Dr. Siri's full biography here.